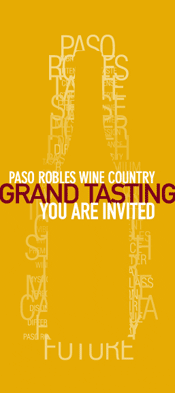 If you missed the Paso Robles event here in San Francisco, and you don't mind driving a bit, or if you live in Southern California, you still have a chance to party with Paso. The Paso Robles Wine Festival begins on Friday, May 19th with its annual golf tournament. What golf has to do with wine, I have no idea. Perhaps they force everyone to drink a different wine at every hole. That's how I would hold a golf tournament, anyway.
Then on Saturday the 20th everyone will descend on the park in downtown Paso Robles for a grand tasting event featuring seminars, a public wine tasting, live music, food from local restaurants, and more. On Sunday, many wineries in the area hold open houses for those who haven't gotten enough the day before, or for those who have to hunt down a case of something good.
By all reports (I still haven't made it down to this event) this is a great event, so I highly encourage you to attend if you've got the means and the interest.
Paso Robles Wine Festival
Saturday, May 20th 1:00 PM to 5:00 PM
Paso Robles Downtown City Park
Wine tasting costs $50 and tickets can be purchased online. Bring your shorts and some sunscreen, and don't forget to drink a lot of water.