I've been asked more than once in the past few weeks about which wine books I like that might make good gifts for the holiday season. And so I've had to give a little thought to which books I feel every serious wine lover should have read.
So without further ado, here's my list. I didn't set out to have only ten, but that's just what I ended up with trying to stick to the most important books, the books that I think every self respecting wine lover should definitely have read, and possibly own. I had to leave off a lot of good ones, of course, but I was trying to hit the ones that I really feel like are required reading.
For others that are worth reading, check out the book reviews section of Vinography.
Click on the images or the links to find them on Amazon.
The Oxford Companion to Wine, by Jancis Robinson
It's hard to get more essential than this. The world's greatest compendium of wine knowledge is a crucial reference for most every term, location, grape variety technique, or trend you may come across in the English language about wine. I'm constantly picking it up to look up something or other.


Adventures on the Wine Route, by Kermit Lynch
Kermit Lynch's gorgeously written and passionate memoir about starting his business in wine importing is a classic. If you can get through this book without the mad desire to open up a bottle of French wine then there may not be hope for you.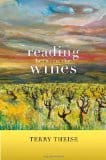 Reading Between the Wines, by Terry Theise
Terry Theise's recently penned manifesto about "why wine matters" is a remarkable, if a bit rambling answer that cannot help but inspire wine drinkers in part or in whole. It's a brilliant book, with splashes of genius, and a lot of great wine in between.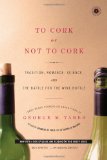 To Cork or Not to Cork, by George Taber
I learned an incredible amount from this well written, heavily researched, and ultimately authoritative survey of the history of the common wine cork. Understanding what it is that preserves (or sometimes spoils) our bottles of wine should be something all wine lovers pursue.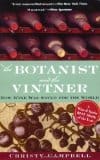 The Botanist and the Vintner, by Christy Campbell
Perhaps no single thing has had a more profound effect on the world of wine than a tiny creature called Phylloxerra. It wiped out much of the world's vineyards, and the remedy that eventually led to the successful revival of viticulture has completely changed the nature of winegrowing. Understanding the devastation and rebirth is crucial to truly understanding the wine world.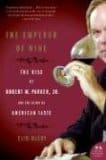 The Emperor of Wine, by Elin McCoy
Speaking of profound effects on the world of wine, the wine critic Robert Parker must be acknowledged as a major force, though opinions are sharply divided as to whether for good or bad. He has been called the world's most powerful critic of any kind, and understanding him, his role in the world of wine, and how he got there should be part of anyone's grasp of the modern wine industry.


The Judgement of Paris, by George Taber
Now immortalized in film, the 1976 Paris Tasting was a watershed moment for the wine world and for California wines in particular. It marked the beginning of California's ascendency to its status as a world-class wine producing region, and opened the first crack in the established pecking order of the wine world, which has continued to crumble bit by bit in the ensuing decades.
The Science of Wine, by Jamie Goode
There are a lot of books about the intricacies of how wine is made, but this may be the most accessible and most up-to-date expression of our understanding of the process by which grapes are transformed into that most magical of substances. Jamie is an excellent writer, and makes even the most complex chemistry in the process easy to understand.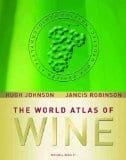 The World Atlas of Wine, by Hugh Johnson and Jancis Robinson
There's really nowhere else you can find, in a single volume, such a wealth of descriptions, images, and maps about most of the placed where wine is grown on the planet. Need to refresh your memory on the appellations of the Cote d'Or? Want to see what the emerging wine regions of China and India look like? Now in it's sixth printing, the book is a treasure trove of wine geography.

The Emperor of Scent, by Chandler Burr
The magic of wine is only available to those who can smell. But it took decades before anyone figured out exactly what it was we were doing when we smelled anything. A great debate rages still about whether anyone has or not. The most likely candidate for truly understanding it is a (slightly mad) scientist named Luca Turin, and his discovery of just how it worked is a fascinating story as told by journalist Chandler Burr. A winemaker friend of mine called this "the most important book about wine that isn't about wine" and I tend to agree.
So there you have it. Now you get to tell me what you think I left off.